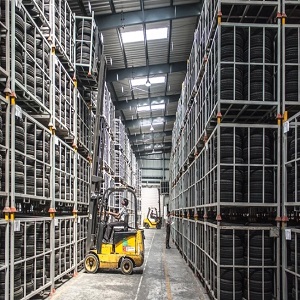 Stone tiles are popular since ancient times. If you ever visit a historical place you would definitely come across the stone tiles placed everywhere. The stone tiles were found on the walls, in the doorways, in the corridors, and on the floors. The purpose was because the natural rocks and stones give an impressive look to the overall interiors. The cities of Persia, Italy, and Greece have the great architectural masterpieces that used the natural stones.
There is no doubt about the grandeur and grace of the stone tiles but if you have not bought them before do check the following good and the bad things that can influence your decision.
The pros
Stone tiles in sydney make a right choice for any bathroom especially when you want the bathroom to look trendy. Though stone tiles were always used due to strength but today they are added because they give a different appearance to the interiors. For the modern architects and home owners it a perfect choice in different aspects.
Stones are not just black or white. There is a great of choices available with the tile sellers. You can choose different kinds of stones in terms oculars, hues, shades and even texture so as to make the bathroom stay close to nature.
Adding natural stone tiles or marble tiles can help get better price when either you are selling the property or putting it on rent. It is a positive factor when it comes to real estate business.
Those who were always complaining about the different problems rented to the stone tiles must have a sigh of relief. The fear of wear and tear no longer exists. There are so many ways of securing the stones from any damage. The synthetic sealers add extra years to the life of the natural stones.
The cons
There is no doubt that the advantages of the natural stone are unmatched. At the same time it is essential to remember that it has a few cons on the charts too. This is what you need to know about the have nots of the stone tiles.
The stone tiles cost much more than the other types. Do take care of your pocket when you are planning to invest in the stone tiles.
The stone temperature is lower than the body temperature. If you try to step on the tiled floors without wearing anything it would give a shiver in the spine. To make the things easy and comfortable you need to have heating system under the stones that would add additional cost.
It is not easy to walk around on the stone floor. Unless you seal it properly, you can slip any time. Hence, if you have the kids and the elderly at home it can be really risky.
Natural stone is less sturdy than the ceramic. The brittle structure can cause the stone to break easily.
It is not easy to maintain the stone tiles.
This is brief review of the good and the bad aspects of the stone tiles. This would definitely help you find the flooring of your choice in the bathroom. Visit here for more details https://initialtilesandbathware.com.au/