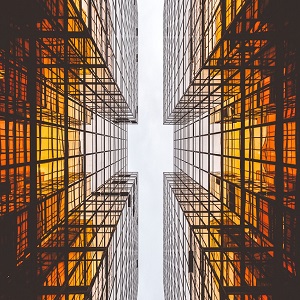 For protecting walls of kitchen from water and dirt of kitchen glass splashback is also used to minimize the affect of water on the walls. In the kitchen, the glass splashbacks are designed to fix in the kitchen areas which are constantly being in use. Those places are the places where water or dirt stays and sticks more like water stays around the sink and wall. Splashbacks are used around stove areas to save walls from the oil stains during cooking as they repel stains that will otherwise taint the walls of the kitchen. The material that can be used to form splash back can also be used for decoration purposes. Decorative material of splash back in the kitchen can give a whole new look to home and glass splashback makes the cleaning process easier.
Provision of Strong glass and customer satisfaction is our target
Peter glazing service has the Perth's top special kitchen glass splashbacks for kitchens in perth. We are having various options of various designs and colors of glass splash backs. We are making splash backs for different places of home in different styles. Different splash backs are made for kitchen, washrooms and for other areas to make cleaning more convenient. Custom splash backs are also made by us according to necessity of consumer. For purchasing glass splashbacks for your home, higher price isa concern for all in Perth. There is high competition in glass glazing companies in Australia. Peter Glazing service takes the lead throughout Australia as we are providing our services in good prices with having a great experience related to our work. For customers' satisfaction, we maintain a high quality and reasonable prices of glass splashbacks.
Our glazing service is having multiple colors choices for our customers. Peter's glazing is having range of glass kitchen splash backs with iron and metallic surfaces that can suitany type of decoration. We opt to use glass of 6mm which is the standard size and much lighter. Glass splash backof this range is used for the light color splash backs to get more clarity. Custom glass cutting for splash backs has been done in the balcatta factory. In the factory glass splashbacks are custom shaped and variety of cover windows, holes and cutouts are made. Guarantee has been given by us to customers for glass splash backs of kitchen. Guarantee of the glass material, fitting and artisanship is regulated by us for clients.
Peter's Glazing is the Perth's top provider of kitchen glaziers in perth of all kinds. We are satisfied that we are working hard to provide our service with fine quality to our respected clients. We are in Perth to provide all types of kitchen glasses, shower screens, pet doors, tables glass and more. Hence, if you want any type, color and range of glasses we are here with outstanding service. You can also visit our show room to order or choose mirrors or glass splashbacks of best quality in the town.